Freewaters is a company committed to "designing the best sandals ever seen and helping to find solutions to the global drinking water pandemic". For every pair of shoes sold they are able to provide one person with clean drinking water for one year.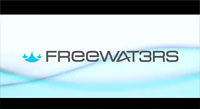 Founders and longtime friends Eli and Martin were looking for a way to combine their industrial design experience working at O'Neill and Burton with a project that would have a positive impact on the world. Inspired by brands like TOMS and with their background in creating wetsuits and technical footwear, they finally landed on their concept for Freewaters.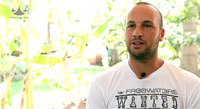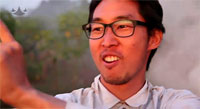 We are Freewaters, a small group on a mission to improve the quality of life through superior product experience and through creative humanitarian initiatives. More specifically, we are on two parallel and fully integrated campaigns: to design the best sandals ever seen and to help find solutions to the global drinking water pandemic.
And if that isn't enough to make a positive difference in the world as a business, they also find ways to incorporate eco-friendly materials and processes into all of their products and packaging, where possible. Even their design studio runs on solar power.
Learn more about their clean drinking water program and follow their progress at https://freewaters.com/pages/water-projects. They started their first project last December in western Kenya and are already developing a second project there as well.
Every year, more people die from the consequences of unsafe water than from all forms of violence, including war. At Freewaters we believe access to clean water is a basic human right.
via Tonic
Photo credits: Freewaters