Prince Ea reminds us that labels are not you, and labels are not me.
Here's an amazing and spontaneous musical moment to start off your week. Happy Monday… now sing along.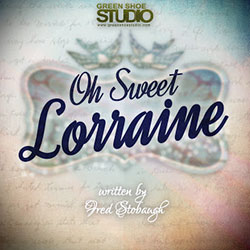 Green Shoe Creative in Peoria, Illinois held a singer-songwriter contest over the summer asking people to upload their best original song to YouTube.
They received an unexpected and unassuming entry in the form of a large manila envelop mailed to their office containing a letter and a handwritten page of lyrics inside.
The entry was from 96-year-old Fred Stobaugh with a song dedicated to his lifelong love and wife of 75 years, Lorraine, who had recently passed away.
I started reading through the song, and he titled it Sweet Lorraine. Listening to the lyrics and the passion behind the lyrics… it was so heartwarming. [We] decided to take Fred's lyrics and bring them to life. We decided to put them to professional music, professionally record it…

Jacob Colgan, producer at Green Shoe Studio
Fred, at 96, became the oldest artist to appear on the Billboard Hot 100 for his song. Audie Cornish and Robert Siegel over at NPR have more in their interview with Fred and Jabob.