From HBO Documentary Films, A Small Act follows a single gesture of generosity that ripples out to affect multiple lives.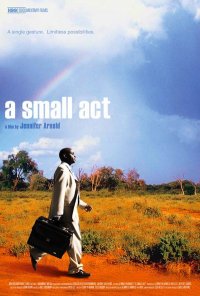 When Hilde Back sponsored a young, rural Kenyan student, she thought nothing of it. She certainly never expected to hear from him, but years later she does. Now a Harvard graduate and a Human Rights Lawyer for the United Nations, Chris Mburu decides to find the stranger that changed his life. Inspired by her generosity, he starts a scholarship program of his own and names it for his former benefactor.
HBO Documentary Films & Network for Good have setup a website where you can get involved and be part of the Small Act Movement.
Each of us has the power to make a difference. As seen in the film, one small act can affect countless lives, so what will you do? What's your Small Act?
via Roger Ebert's Journal – The best documentaries of 2010