This Mother's Day, the World of Children Award reminds us of the original meaning and message of this special day.
For nearly a century, we have recognized Mother's Day as a national holiday that celebrates the special bond between mother and child. It began in 1870 as the Mother's Day Proclamation, an attempt to call women together in support of disarmament. Later on, a woman named Anna Jarvis took up the cause to fulfill her mother's dream of creating a celebration of mothers. President Woodrow Wilson finally declared it an official holiday in 1914.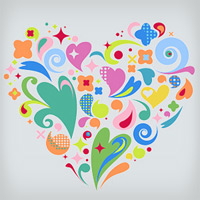 Read their full story and if you are still looking for something for mom consider giving her a gift that supports children in need via their special "Thank You" e-card program or supporting their partnership with Giftback.
via Alison from World of Children Award