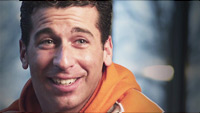 In the short documentary "Doorgaan" (keep on going) filmmaker Tom Poederbach and reporter Thomas Rijsman follow the Dutch National Wheelchair Basketball Team as they prepare and train to reach their goal of competing at the 2012 Paralympic games in London and going for gold.
It took me about 5 years to realize that I could still play sports… even though I can't walk any more. I joined a wheelchair basketball training once and I've been hooked ever since. — Marc de Hond, Forward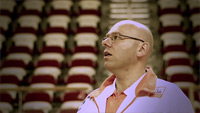 Their coach, Gertjan van der Linden, spent 24 years playing on the Dutch National team and joined in 5 Paralympics wining both gold and silver.
He was the best player in the world. I think he's a great coach. I think he's very capable of taking our team to great heights.
The next stop in their journey is qualifying at the European Championship taking place this month, Sept. 8th – 17th in Nazareth, Israel.