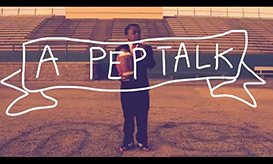 How's your new year going so far? Need a little boost of encouragement? Maybe you need a pep talk from Kid President!
What will you create that will make the world awesome? Nothing if you keep sitting there. That's why I'm talking to you today. This is your time. This is my time. It's our time.

You can make everyday better for each other. If we are all on the same team let's start acting like it. We got work to do. We can cry about it or we can dance about it. We were made to be awesome.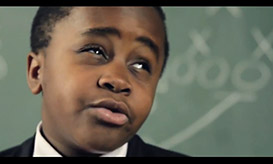 This video was created by SoulPancake. Founded in 2008 by actor Rainn Wilson, SoulPancake "develops thought-provoking content and creative engagement opportunities that encourage people to explore what it means to be human."
So, are you encouraged now? Did that pep talk get your thoughts provoked? Then don't just sit there… get dancing!
The world needs you, stop being boring. … Create something that will make the world awesome.
via Devour